The Help Menu contains several items for getting help with the cross section viewer software and also updating the software itself.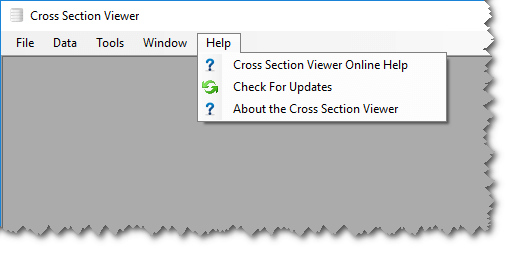 Cross Section Viewer Online Help
Launches the online help for the software (this site) in the user's default web browser.
Check For Updates
The Cross Section Viewer is capable of detecting when software updates are available and automatically downloading and updating the software. See the Downloads page for more information. This operation only updates the software itself and does not change any cross section viewer databases that you may have created.
About the Cross Section Viewer
The About screen shows the current version of the cross section viewer software as well as showing the contact information for getting help with the software.